Nativity 2016
This year the Nursery Children practised, learned and performed "Busy, Busy Bethlehem"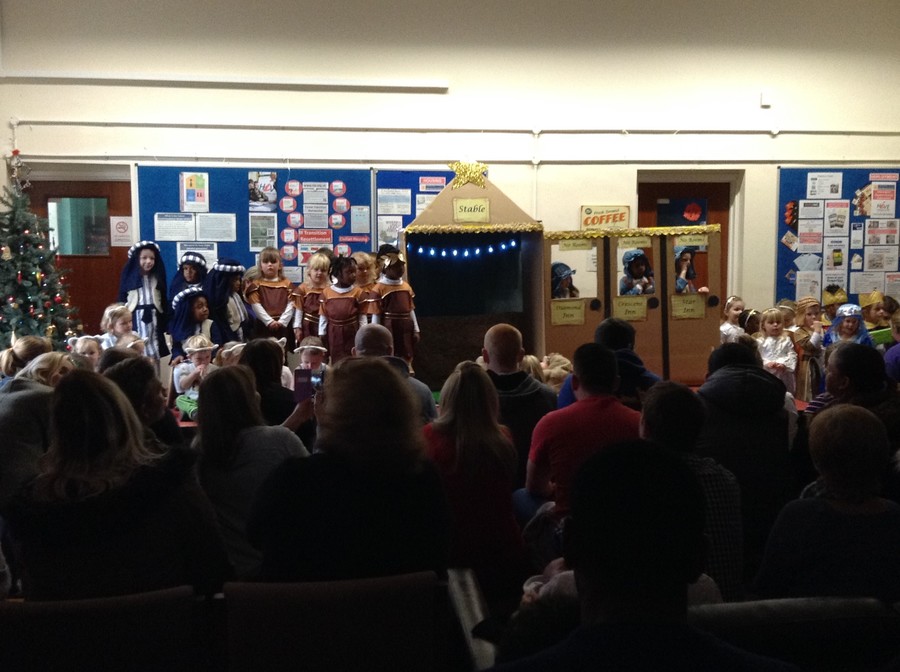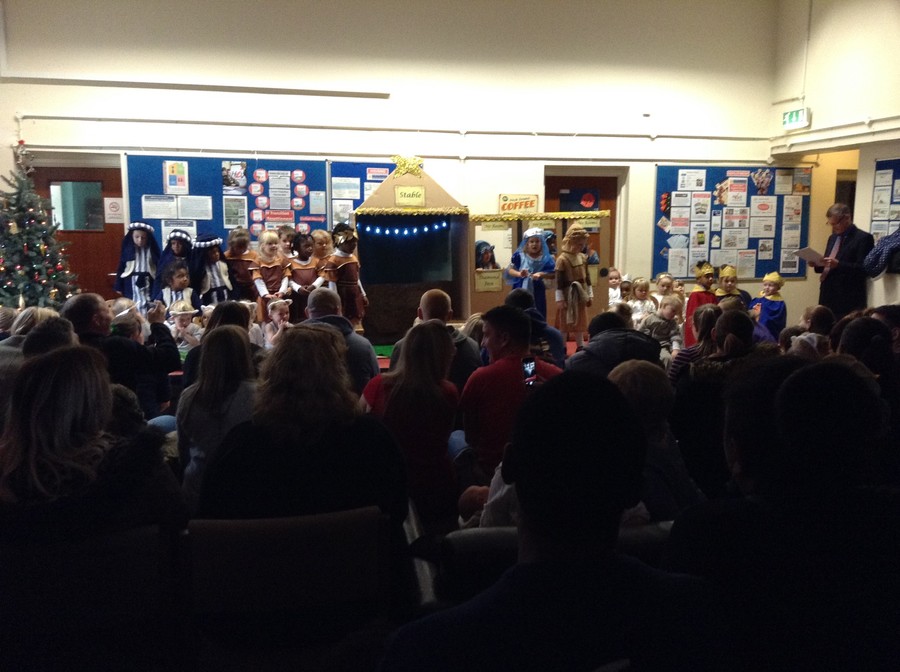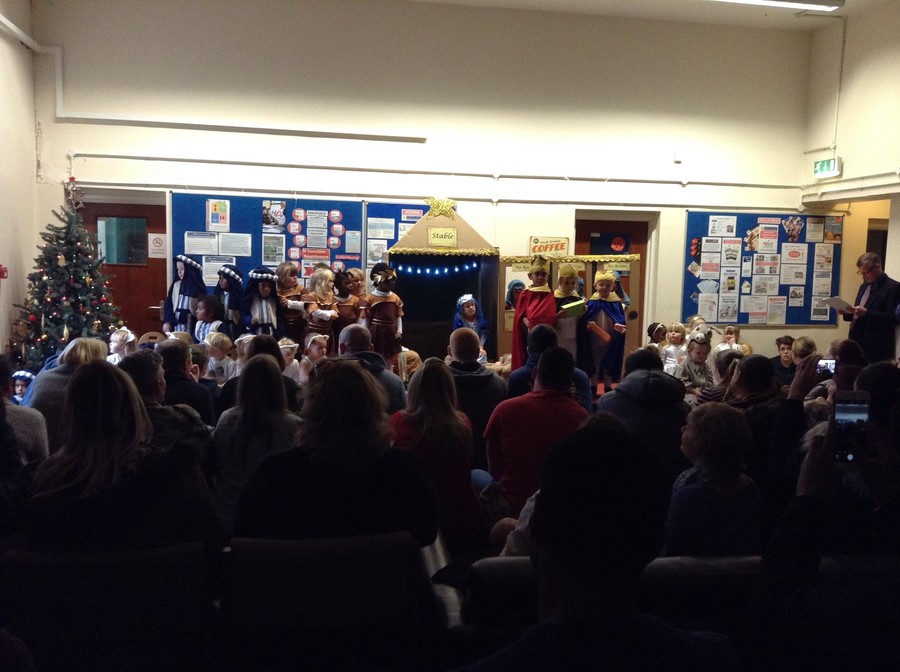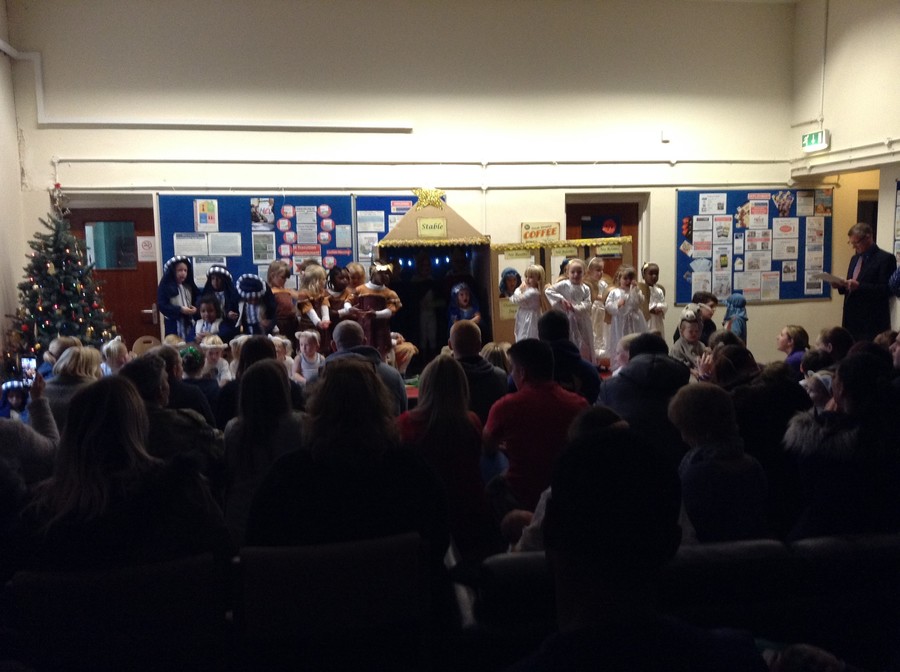 The Children did a fantastic job and they seemed to enjoy the show. They received a big round of applause and there were smiles all round!
Just before the big day, we had a big dress rehearsal.
We put on our costumes and said all of our words. We sang very loudly too!!
Then the big day arrived. We all took our positions on the stage!! In Bethlehem there were Shepherds, Soldiers and Innkeepers
Then Mary and Joseph arrived in Bethlehem.
Next came the Kings offering gifts to the new baby
Last came the angels.